"Until you make your subconscious aware, he will run your life and you will call it fate."
•••
How to embrace yourself to be greater?
During the six-month empowerment program we will use your personal map of destiny, according to centuries-old Chinese astrology. In each session, we will completely dissolve and destroy the patterns you've carried over from the previous lives, patterns that are actually guiding you to this day. Every pattern you take apart will allow you to be everything that you are, that until now you weren't willing to BE.
Each of us deserves to actualize his dreams in this lifetime, that is why we are here.
Each of us is a world in and of itself.
Do we have free will and choice or is there a plan written for us in advance?
What if we are hiding our power?
What if we have contracted and diminished ourselves for years?
What if for years we've resisted being the potency we are?
And for what?
So they will accept you?
So they will love you?
In order for you to feel that you belong, that you fit in?
 Just to not to be too much…..
What if I told you that the majority of the way you function until now has been determined by someone else's choices?
Of another life.  These choices manipulate us like puppets on a string. 
If you know you are light, but your light is too weak. 
If you feel you have a lot to give, but you are not seen.
If you want to experience success, growth, fulfillment, but you feel that something unclear is blocking you,
I invite you to this empowerment program.
Using the four pillars of destiny method – an ancient Chinese method that is thousands of years old and has its roots in ancient Jewish Kabbalah.

We will learn to have clarity and recognize the root of all your choices.
We will learn to create our world anew and be the architects who design and build our ultimate inner home.
We will learn to be the magicians who bring to life our most wonderful dreams.
The energy of the group allows the changes to materialize with great power and speed.
There is a magic in this program that has already contributed to more than 70 masters who are ready to go out into the world and shine in every area of ​​their lives – 
relationships, money, body, self-confidence and more…
This is the magic that the six-month empowerment program,
Embrace yourself and be greater
will allow you to be.

What will you get when you choose to join the next group?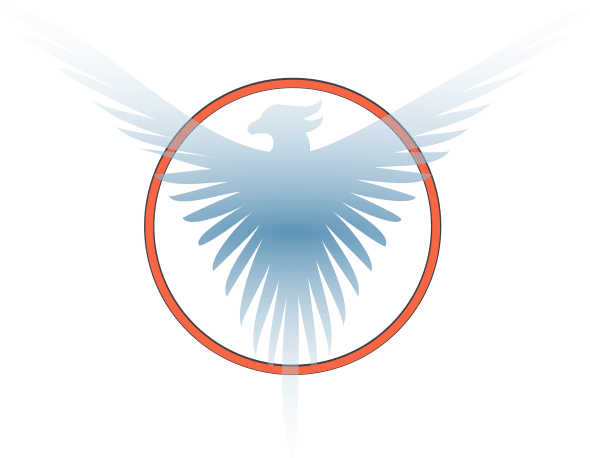 My vulnerabile sharing: Together, but always alone. *** I grew up on a kibbutz, which called itself a commune. From the first moment I reached my age group, I felt outside the group, not belonging, not accepted or received. I grew up with the same group from the age of 4 till 18. I was in a group, but outside of it. Alone... I took the scars of loneliness and choice to be alone with me, from the group, from the kibbutz. Scars, are like a magnet, Attracting to them to the same experiences Even as you are now, already choosing differently. Only recently, almost 30 years later, I realized that the choice "If I do not have me, who do I have" Left me alone and lonely, As proof that I can only be alone, Even when there were others around me, Clients, students, friends. Even in a relationship, alone. And in my heart, still wanting to be together. The scars of loneliness, not belonging, incompatibility, exclusion... A scar that has hurt me most of my life. When I dismantled that old request, that created in my life the sense of loneliness, being alone, the lack of belonging, with the tools and awareness that I have today, Something new happened to me. I suddenly heard the calling in everyone's hearts around me, for being together also. This is how this magical program was born.
"You have created a quality group of women, you saw the greatness of us, you believed in us, nurtured our sense of leadership and feminine power, helped us give up being pathetic and sacrificing ourselves. The accuracy in the readings and the speed with which we all released together, created for us a six-month rocketship the like of which we have never experienced before, thank you "
"I just wanted to say a personal thank you from me and my partner. He asked - what happened? Sex and orgasm, two notions I have not remembered for years. He said - go, every day. I felt something released ... "
Sharona, almost 24 hours have passed since the last meeting and it is not clear to me how half a year can pass so quickly. About two years ago, I read your post and my heart began dancing. I got to the first course and was blown away. I danced with you and changed my attitude about money. Then I continued to the Foundation class, to other workshops and the highlight, the pearl in the crown, this empowerment group. After years of learning and energetic work, I finally discovered myself. Access changed my life with ease. Thanks for half a year that kicked and strengthened me. This is what my future asked for, and received. I'm still deep in the midst of that powerful experience, and wow, what else is possible?
Sharona, how much knowledge about myself and the way I function I gained through you and through our meetings. I am still absorbing each time a little more… I choose and act anew. Thank you for the gift that you are. I'm sure we will meet much more
Dear Sharona About a year ago, I heard you on a recording that was sent to me and I knew straight away that I wanted to come to you. I came to the Foundation class that you really facilitated in a phenomenal way and allowed me to know that anything is possible.
Wow! Huge thanks for that! Thanks to you, I was exposed to the power of the tools of Access in creating change, and from there I did not stop learning more and more. I'm glad I also chose the half-year program together. I know I'm in a different place today.
Thank you for your generosity, investment and commitment to the change you want to see in us and in the whole world. It is empowering and contagious. The last meeting was WOW!!! Thanks, because I'm still there .
How fun that we met, and how much fun it is having you and Access. I recommend that everyone learn from you
Thank you dear Sharona, for you and for us and for all the experiences I went through with you in the half year that expanded my space to be and receive more. I have been reborn in all the wonderful ways and I have begun to perceive who I am and what is my value. I am grateful and sending thanks from all my And for everyone, for the expansion and space to be a greater contribution to the world and to us. Thank you and everyone for all the knowledge I have rediscovered and the warmth with each of you. ️ Thank you Thank you Thank you What else is possible to be more?
Dear Sharona Thank you very much for all your generosity, commitment, renewal and innovation that you bring with you to all our meetings. Thank you for all the seeds I have received and for the change I have already made
How many energies I hear in your voice Sharona. The combination of Access Consciousness tools and the Chinese astrological map is really special and unique. I am still integrating. It's a good thing we have the recordings/notes. The more I read what I've summarized in my notes, the insights permeate and deepen, what fun I got up energized today and by the way, the boys fell asleep a minute after I got home (cannot without mom what will happen in the army? ) A wonderful day for everyone
"Sharona, thank you for your uncompromising determination that changes also occur even for those who are resisting change. The vast knowledge you have and your uncompromising dedication that we absorb and apply what we learn touch and inspire me anew every day. We get only what we ask for and are willing to be - what else is possible and how does it get any better? Living from ease is the essence."
The price of the program is 6,000 NIS
For those who are ready now to receive the full course Five Keys to a Life of Pleasure Plenty
+
10% on the semi-annual empowerment program for those who purchase the 2 programs
+

the workshop "Meet the Goddess in You"
Write your mail and WhatsApp or messenger number, and we will be back to you as soon as possible